A complete line of 22mm and 30mm pilot devices, Cam switches from 10A to 63A

DIGITAL TIME SWITCHES - Daily, Weekly, Annual Functions, Astonomical Function, 4 button programming, Data key programming
ANALOG TIME SWITCHES - Daily & Weekly Functions, 1 module and 3 module widths, hour counters
---

Full line of torque limiting clutches, safety element torque limiters, and power modules to limit torque issues.
---
Industrial cooling products - filter fans, air conditioners, heat exchangers Air to Air & Water to Air
---
NEMA 4, 4X, 6, 6P, 12 & 13 Polycarbonate (Plastic) Enclosures, Fiberglass and Aluminum enclosures. Hinged cover, screw cover, dead fronts, opaque and clear covers, custom enclosures available!
---
LV Variable Frequency Drives up to 700HP, Contactors 7A—2100A, Overloads, Manual Motor Starters, LV UL1066 Air Circuit Breakers, UL 489 Molded Case Breakers and UL1077/UL489 Miniature Circuit Breakers, MV Vacuum breakers.
---
Switch rated plugs & receptacles, hazardous duty, multipin, standard plugs & receptacles, high ampacity, single pole devices, power distribution, battery connectors and accessories.
---
Low Voltage Softstarters 200-600V 18-1250A, Medium Voltage Sofstarters 2.3kV—15kV, Motor Protection Relays, Motor RTD and Relay devices, CT's, VT's and PT's—Low & Medium Voltage.
---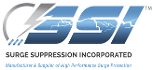 Surge Protective Devices, 1 phase & 3 phase from 120V to 7.2kV, Industrial, Data & Telecom, Smart grid and custom units -- 25 YEAR WARRANTY!
---

MV Motors 2.3kV to 13.8kV up to 25,000HP, MV drives 2.3kV to 11kV up to 10,000HP, OUTDOOR RATED 4.16kV Drive.
---

Human Machine Interfaces's (HMI's) from various sizes and configurations. 4.3, 7, 10, 9.7, 12 & 15" versions.
---
TTL-TRANSFORMER TECHNOLOGIES LTD. Current Transformers: ANSI and Non-ANSI Rated, LV Potential Transformers, MV Voltage Transformers, 7.2kV and 12kV Vacuum Contactors, RX and RTD Motor Protection Relays