A complete line of 22mm and 30mm pilot devices, Cam switches from 10A to 63A

DIGITAL TIME SWITCHES - Daily, Weekly, Annual Functions, Astonomical Function, 4 button programming, Data key programming
ANALOG TIME SWITCHES - Daily & Weekly Functions, 1 module and 3 module widths, hour counters
---

Full line of torque limiting clutches, safety element torque limiters, and power modules to limit torque issues.
---

A complete line of wireless, ethernet switching and network management products delivers an infrastructure for your critical assets that is flexible, productive, safe and easily managed.
---
NEMA 4, 4X, 6, 6P, 12 & 13 Polycarbonate (Plastic) Enclosures, Fiberglass and Aluminum enclosures. Hinged cover, screw cover, dead fronts, opaque and clear covers, custom enclosures available!
---
LV Variable Frequency Drives up to 700HP, MV Drives up to 5000HP up to 2.4, 4.1 & 6kV, Contactors 6A-2100A, Overloads - Bi-metallic and Electronic, Manual Motor Starters, LV UL1066 Air Circuit Breakers, UL489 Molded Case Breakers 15A -1200A, UL1077/489 Miniature Circuit Breakers, MV Vacuum Breakers - 7.2kV to 45kV: 400A to 4000A, 8kAIC to 50kAIC
Power transformers - Indoor/Outdoor up to 550kV - 3PH to 800MVA, 1PH to 300MVA, Oil Filled transformers 100kVA to 7.5MV up to 24kV Primary
---
Switch rated plugs & receptacles, hazardous duty, multipin, standard plugs & receptacles, high ampacity, single pole devices, power distribution, battery connectors and accessories.
---
Low Voltage Softstarters 200-600V 18-1250A, Medium Voltage Sofstarters 2.3kV—15kV, Motor Protection Relays, Motor RTD and Relay devices, CT's, VT's and PT's—Low & Medium Voltage.
---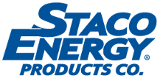 1 Ph (1 to 10kVA) & 3 Ph (10 to 500kVA) UPS Systems, Battery Monitoring, Regulation/Power Conditioning, Fequency Converters, Power Factor Correction: Individual / AutoBank (208 to 4160V), Active Harmonic Filters (208 to 480V - 25 to 1200A)
---
Plug & Go™ technology is the world's first, patented hardware based remote access solution. It sets up a point-to-point connection in seconds from a mobile crypto processor, Key to a router, Lock. TOSIBOX® delivers fast and easy remote access to your machines and devices. Lock 100, Lock 200, Central Lock, Virtual Central Lock, Key 100, Key 200, Mobile Client, 4G modem, 3G Modem
---

Human Machine Interfaces's (HMI's) from various sizes and configurations. 4.3, 7, 10, 9.7, 12 & 15" versions.
---
TTL-TRANSFORMER TECHNOLOGIES LTD. Current Transformers: ANSI and Non-ANSI Rated, LV Potential Transformers, MV Voltage Transformers, 7.2kV and 12kV Vacuum Contactors, RX and RTD Motor Protection Relays